What is plastic-free July? Celebrate plastic-free Freedom!
Plastic-free July – what exactly is it? What is its significance? Why is it so important to go plastic-free?
Well, plastic pollution is approaching us and our planet like a hungry predator and ignoring it will lead us to grave consequences. 
There were 359 million tonnes of plastics produced worldwide in 2018 and only 9% is recycled up til.
There is deeper distress among Asian and African nations because of the rise in single-use plastics consumption and the low recycling rates. Additionally, garbage collection systems are inefficient and, in some cases, nonexistent. In developing economic regions with little industrial infrastructure, recycling rates are around 0%.
Sadly, our earth never gets rid of plastic. It disintegrates, but only into smaller and smaller particles that stay in our food and water, and, subsequently, reach our bodies. As a result, they can cause cancer in our bodies.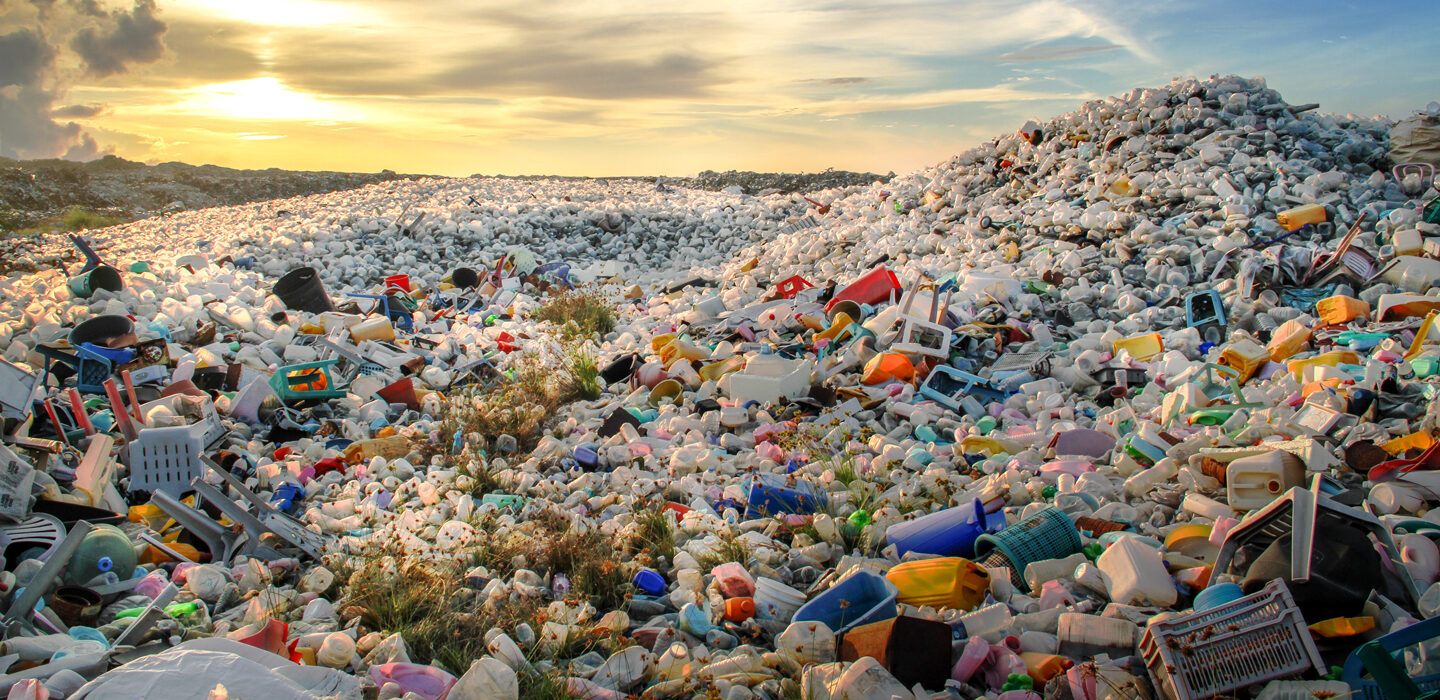 Plastic: Then vs Now
Back then, plastics were not as dangerous as they are today. In addition to computers, cell phones, and most of today's lifesaving medical advances, plastics provided the technology that enabled their invention. Inexpensive plastic elevated living standards and made material abundance more accessible. 
Production and consumption were balanced with recycling rates, however, at that time.
In 1974, global plastic consumption per capita was 2 kilograms (4.44 pounds). The present number is 43 kilograms (about 95 pounds) – and this number is still likely to increase. 
Types of plastics
There are several "Bad Plastics" that are harmful to our health and the environment, including PETE (Polyethylene terephthalate ethylene), PVC (Polyvinyl chloride), PS (Polystyrene), etc. They release toxic chemicals during production. Moreover, they can be a prime cause of cancer, infertility, heart diseases, and more.
The good part is that there are reusable, easily recyclable, long-lasting, and non-hazardous plastics too. For example,
HDPE

 

is a high-density polyethylene used in opaque milk and water jugs, detergent, and shampoo bottles and some plastic bags. Recyclability and safety are its main advantages.
LDPE

 

is a low-density polyethylene used in grocery store bags, plastic wraps, and certain bottles. It is comparatively safer than other plastics. It is tough and long-lasting. 
PP: Polypropylene, commonly used in Rubbermaid containers, deli soup, syrup, and yogurt containers, straws, and other cloudy plastic containers, such as baby bottles. 
An alternative to petroleum-based plastic is Bioplastic, which is made from plants or other biological materials. These bioplastics are driving the development of plastics. There are two major advantages of biobased plastics over conventional plastics:
 They use biomass that regenerates (annually), saving fossil resources, 
 They are carbon neutral.
Furthermore, biodegradability is an added benefit of certain bioplastics. They can be starch-based, cellulose-based, protein-based, etc.
"It is the worst of times, however, it can be the best of our times because we still have a chance!"-Sylvia Earle 
We can all combat plastic pollution and prevent harm to ourselves and our planet if we work together. We need to halt the use of harmful and single-use plastics. According to some trustworthy agencies, 50% of the plastics we use are single-use.
However, one should never think that it is too late to make a positive difference in their life.
The most efficient way to combat plastic pollution and safeguard our world and ourselves is by staying focused on these things:
Make sure you and others are aware of our planet's needs and educate yourself about them.
Put your words into action by practicing what you preach. Don't just brag about living a plastic-free life. Earn respect by living it.
How does plastic harm the ecosystem?
In

 

1992, a shipping crate carrying 28,000 plastic bath toys fell overboard while traveling from Hong Kong to the United States at sea. The world's oceans are still brimming with those same bath toys for nearly 20 years. 
 Additionally, in coastal nations, approximately 8 million tonnes of plastic waste escape each year into the oceans. In other words, that's equivalent to setting five garbage bags full of trash on every foot of the waterfront worldwide!
I cannot think of anything more jeopardizing. A great deal of aquatic life is at risk, only because of this plastic. Each year, 100,000 marine mammals die as a result of plastic pollution.
Plastics are one of the main contributors to

 

climate change. Chemicals obtained from fossil fuels are used in the production of virtually all plastics. Therefore, the more plastic we use, the more petrochemicals we need. Ultimately, it increases the consumption of gas, oil, and even coal, which leads to an increase in global warming.
The plastic packaging sector is the biggest application for plastics, representing

 

26%

 

of total volume. Plastic packaging and the daily use of great amounts of plastic by consumers place them at greater risk. There have been severe health risks associated with using plastic materials. These adverse health outcomes include cancers, birth defects, immune dysfunction, endocrine disruptions, developmental problems, etc.
However, if we eliminate plastic use as far as possible from daily life(especially single-use plastic), the beautiful plastic-free world will be within our reach very soon.>>>> 
Moreover, this is the motto of celebrating plastic-free July as well. Don't worry we shall know more about it.
What is plastic-free July all about?
As an initiative of the Plastic Free Foundation, Plastic Free July aims to eliminate single-use plastics from our world. In 2011, Plastic Free July began with humble beginnings. Years of effort went into the campaign before it became a success. Overall, it helps to reduce plastic waste by 940 million kg every year.
Who created plastic-free July?
It was set up in Western Australia by Rebecca Prince-Ruiz (founder of the Plastic Free Foundation) and a small team and is now one of the most influential environmental campaigns in the world. The plastic pollution crisis has become a worldwide concern, with millions of people committing to cutting down plastic far beyond July and in July, obviously.
 How can I get plastic-free in July?
#takethechallenge
The challenge is to reduce the amount of single-use plastic used in daily life by eliminating one or more single-use items.
If you too want to make your July plastic-free, you can make these easy changes in your lifestyle:
Switch to bamboo or metal straws

 

and put a complete stop to single-use plastic.
Use naturally made, reusable produce bags.
Boycott plastic bottles and switch to

 

copper bottles to get maximum nutrients.
Use plastic-free

 

food wraps.
Switch to a complete bamboo utensil set.
Eliminate plastic from your

 

bathroom.
Go for eco-friendly

 

menstrual hygiene products.
Eliminate all the single-use plastic containers, rather, go for glass storage jars!
Educate as many people as you can.
Yet, these are some simple and common aspects of daily life, but what about special occasions? Can you imagine if you could enjoy your special moments while protecting our environment at the same time?
The answer is yes, let's see how:
Organize eco-friendly birthday parties
Put together decoration items such as paper chains, tissue paper pom poms, fresh flowers, honeycomb balls, etc. to avoid using plastic.
Use reusable dishes, so you not only eliminate extra trash but also make life easier on your wallet.
You can get beeswax-packaged vegan birthday candles that are sustainable.
Reduce the amount of trash by borrowing and sharing party supplies with friends and neighbors.
For return gifts, you can give your guests a small potted plant, some seeds, or edible treats.
How can I make my wedding plastic-free?
The Ambanis requested that their wedding planner avoid all single-use plastic and styrofoam products. According to reports, they used biodegradable tableware made from sugarcane fiber, which decomposes within 60-90 days.
So if they can, why can't we? 
Firstly, ditch plastic tableware and switch to eco-friendly fabrics.
During cocktail hour, make sure to use reusable cups and straws.
Use non-plastic, reusable dishes and other cutlery available on rent.
Use fresh ambrosial flowers, fancy eco-friendly fabrics for decoration.
Plastic-free wedding favors are a great choice. A plant pot is always in style. Additionally, recyclable glass bottles or cutlery, together with eco-friendly packaging will win you brownie points.
Not just plastic-free July, go green at all the festivals! 
You can always celebrate Christmas, Diwali, Eid, Lohri, Onam, or any other festival in an eco-friendly way. Here are some tips:
Your home can be decorated with eco-friendly diyas and candles to help eliminate plastic waste.
Worshipping idols made of eco-friendly materials is ideal.
Give eco-friendly and handcrafted artisan products as gifts to your family and friends.
Eco-friendly gift packaging is a must. Pick a beautiful

 

gift cloth.
Without tempting treats, no festival would be complete. Make your kitchen plastic-free by choosing plastic-free cutlery and other kitchen items.
Run an eco-friendly Marathon
Well, keep in mind that keeping your health in check is also extremely crucial. Marathon initiatives are therefore highly appreciated.
 The result, however, is a mountain of garbage left behind after every event, as about 20,000 to 40,000 runners throw plastic bottles, tetra packs, plastic plates, and other waste into lakes or parks.
So for next time, we can have an eco-friendly scenario in marathons, please make sure to:
You should always carry reusable metal water bottles.
Put an end to littering and dumping garbage anywhere. To dispose of trash, find the appropriate garbage bins.
Running enthusiasts are also keen to upgrade their fashion senses. They can therefore boycott Fast Fashion or donate their old shoes and other items.
Several marathons promote planting trees, so make sure you join them.

What will happen to plastic production in 2050?
During the past 20 years, plastics production has increased twentyfold, reaching 311 million tonnes in 2014, equivalent to more than 900 Empire State Buildings. Plastics production is expected to double again within 20 years, and almost quadruple by 2050.
It's not too late to challenge these assumptions, and by making some simple changes in our lives, our present and future generations can make a profound difference.
 Also, do not forget to sign up for the plastic-free July challenge. #takethechallenge. By participating in Plastic Free July as well as subsequent months, we can influence our friends, our families, and the community to make positive changes. So, let's start this July!
References: